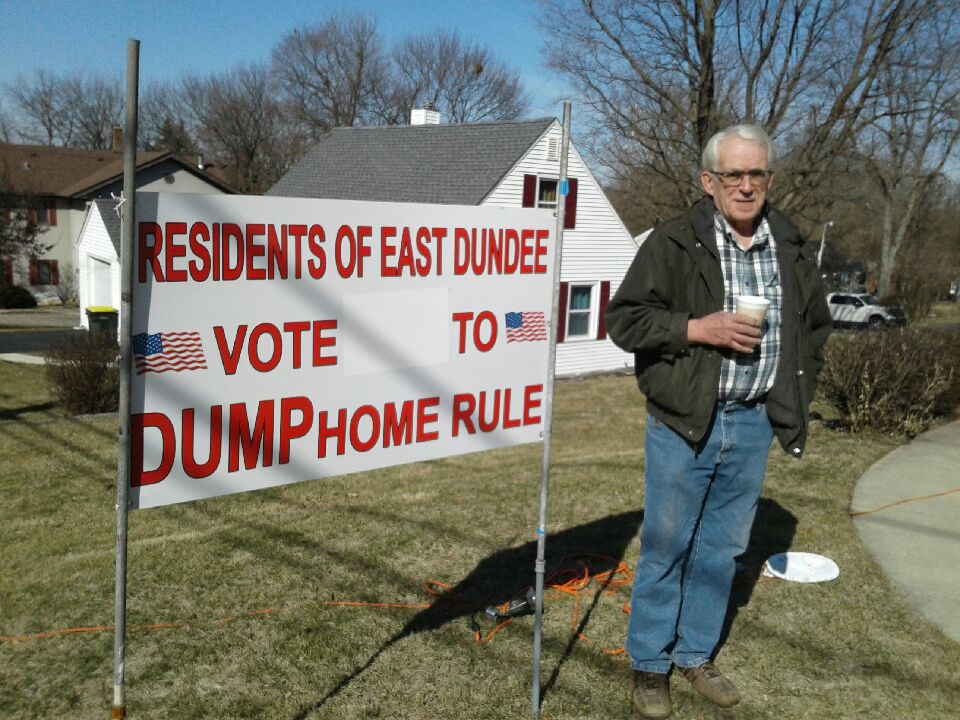 Local Taxpayer Takes a Stand Against Home Rule
George Bowers, an East Dundee local is taking a stand against Home Rule, the most insidious form of government in the USA.  On the March 20 Ballot, taxpayers will have an opportunity to vote for a referendum to repeal Home Rule. Under Home Rule, the East Dundee government has issued $33,000,000 in bonds without referendum. With a population of 3,182 the local municipality has burdened its citizens with $10,370 of debt per person.  Rightly frustrated, Mr. Bowers has made home made signs opposing Home Rule in East Dundee.  Meanwhile,  taxpayers led by Julie Fox  and State Representative Allen Skillicorn are distributing  anti-Home Rule flyers to homeowners and business in East Dundee.
Click here for TUA's latest anti-Home Rule Flyer.